Face massage "Magic of youth"
Session time:
09:00 - 17:00
17:00 - 21:00
Massage details:
Every woman dreams of always staying young. What reflects youth better than a face? That is why facial care takes a long time.
The Deluxe by Bezvuliak Massage Center knows how to take care of your face with pleasure and will be able to share secrets with you.
The "Magic of Youth" facial massage is the secret of a beautiful and healthy appearance. This procedure really helps to rejuvenate the skin, which confirms the many positive reviews about us on the Internet.
What do you get after the "magic of youth" face massage?
– Restoring elasticity and resilience of the skin.
– Moisturizing the skin.
– Increased ability to regenerate.
– Removing edema and bags under the eyes.
– Help in getting the face slimmer.
– Smoothing wrinkles and preventing the formation of new ones.
– Improving lymph flow.
The "Magic of Youth" Facial massage at the Deluxe by Bezvuliak Massage Center is a relaxing massage, which is performed for more than one millennium. The massage itself originated in China, and the faces of local women are a good confirmation of that. One of the interesting facts about China is that it is one of the longest aging nations. Could it be related?
What are the features of this massage?
The "Magic of Youth" facial massage is a relaxing procedure. During the massage, not only the body but also the soul gets relaxed. The massage is performed in several stages:
1. Preliminary facial cleansing,
2. Massage therapy,
3. Applying a moisturizing, anti-aging alginate mask.
All products used during the massage are hypoallergenic and will not cause any harm to your health. During the massage, toxins are released from the body, and the skin is saturated with minerals.
"Magic of youth" is a massage where you can not only get better, but also relaxed and chilled. During the facial massage, the neck and décolleté are treated, because they are also exposed to ultraviolet radiation and need special care.
Useful tips for future deluxe by bezvuliak visitors:
The "Magic of Youth" facial massage, the prices of which will pleasantly surprise you, lasts 90 minutes.You can get a massage during the day (until 17.00) or in the evening (until 21.00). We have a discount during daytime hours 09:00 – 17:00.
There are certain groups of people for whom a massage of any part of the body will be contraindicated. Not to harm yourself, we advise you to read in more detail:
• Tumors (benign or malignant).
• Skin diseases.
• Inflammatory process in the body.
• Blood diseases.
• Facial nerve pinching.
• Vessels located close to the skin.
• Purulent processes (of any localization).
• Psychosomatic diseases with excessive anxiety.
If you have no contraindications, and have the desire to heave a face massage in Lviv, we look forward to seeing you in the heart of the city.
For more details about the massage: call our specialists to get advised in detail.
How to perform a massage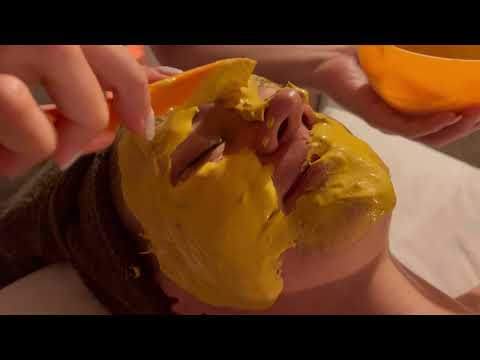 Popular questions
Facial massage "Magic of Youth" can be done at any age, but it is worth noting that those who have edema or nervous tension, or other indications apply before the age of 25. From 25 to 30 years old, it is worth contacting those who wish to do the prevention of aging. At the age of 30+, people turn to for anti-aging care.
A lasting result will be seen if you undergo a course of several procedures, and after that you will do supportive massage sessions every month.
Of course it is worth coming earlier. This allows you to change your shoes, visit the bathroom and in the welcoming atmosphere of Deluxe by Bezvuliak, settle in for an outstanding experience and pleasure.
Deluxe by Bezvuliak Massage Centre is a place for rest and recovery. All you have to do is to phone us and arrange a visit. Here you will be welcomed by our friendly staff. You do not have to bring anything – we have every single thing to make you feel comfortable.
You want to sign up for a massage
Face massage "Magic of youth"?
Gift certificates
Need to greet loved ones? Or treat yourself?
The best gift for any holiday for your family and friends!
Learn more