Fantasy of the master
Session time:
09:00 - 17:00
17:00 - 21:00
Massage details:
The "Master's Fantasy" at the Deluxe by Bezvuliak Massage Center can be gentle and light, can be strong and active, deep and energetic, and in any case you will definitely feel the toning of your body and the freshness of thoughts.
Skillful massage movements of the Deluxe by Bezvuliak Massage Center professionals will help to quickly work the muscular and lymphatic system, not only qualitatively affect the physical condition of your body, but also help replenish strength, strengthen the spirit, completely recharge and regenerate with additional meditation tools.
Try this incredible relaxation, healing, stream of boundless love and care for you not to forget this special visit to our Deluxe by Bezvuliak Massage Center.
You can get a massage during the day (from 09:00 to 17:00) or in the evening (from 17:00 to 21:00).
We have a discount during daytime hours 09:00 – 17:00.
Do you want to be surprised?
Would you like to try a special massage, individually selected for you?
Try the incredible art of massage, during which one room will combine the elements of Earth, Fire, Water and Air with the talented hands of our premium masters at Deluxe by Bezvuliak.
During this massage, the masseur can maximize their talents and abilities, apply special techniques acquired over the years of work in massage art.
The "Master's Fantasy" massage can include those components that you or the masseur chooses, using all the imagination, he/she will select various massage components for you to make the massage individual, special and unforgettable for you, to reveal your inner "I".
What additional tools can be used for the "Master's Fantasy" massage?

– massage oil
– massage cream
– aroma candle from natural components
– pajamas for Thai elements of yoga massage.
Additional tools will be a choice:

•  warm volcanic stones,
•  Tai Chi soft bags and their aromatherapy,
•  Bamboo sticks
•  Rebozo towels.
 For maximum relaxation, masseurs can use sound therapy tools:

•  meditative Tibetan singing bowls,
•  baoding balls,
•  baskets,
•  taal.
There are certain groups of people for whom a massage of any part of the body will be contraindicated. Not to harm yourself, we advise you to read more about the contraindications:
•  Purulent disease.
•  Inflammatory processes (of any localization).
•  Blood diseases.
•  Allergies.
•  Tumors (benign or malignant).
•  Bleeding.
•  Mental diseases with excessive anxiety.
•  Lymphatic diseases.
In any case, before getting a massage in Lviv, consult a specialist of the Deluxe by Bezvuliak Massage Center. This will allow you to choose the perfect treatment that will fit your health conditions.
If you have no contraindications, and have the desire to heave a body massage in Lviv, we look forward to seeing you in the heart of the city.
For more details about the massage: call our specialists to get advised in detail.
How to perform a massage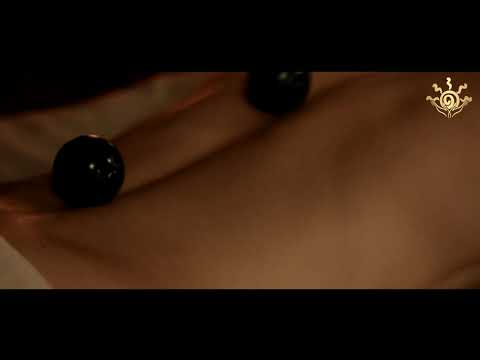 Popular questions
Each type of massage has its own characteristics and is therefore suitable for a specific situation. For example, "Volcano of Emotions" or "Tantric" will help you relax.
But if you want to feel something special, then try fantasy of the master. There are also special massages that are suitable for two loved ones.
If you have chronic diseases or other contraindications, it is better to consult your doctor before the procedure. He will already advise you which massage can be used in your case.
However, if one massage is better not to do for health reasons, you can always try another. For example, having an effect on other parts of the body.
Fantasy of the master is one of those massages that is definitely worth a try at least once in your life. This is an opportunity to adjust the work of the body in the right way and significantly recover.
People who often use this procedure are less likely to catch a cold, better tolerate seasonal illnesses and do not suffer from joint pain.
In fact, you will already feel great after the first massage. But in order to consolidate the effect for a long time, it is desirable to take a short course of 5-7 sessions.
Then you will feel great for a long time. And also you will be filled with energy for new purposes.
You want to sign up for a massage
Fantasy of the master?
Gift certificates
Need to greet loved ones? Or treat yourself?
The best gift for any holiday for your family and friends!
Learn more