Aromatic oil massage with candles
Session time:
09:00 - 17:00
17:00 - 21:00
This is probably something you have never sleeped of. The feeling that if life was divided into two parts "before" and "after". This is what you will feel when you try aromatic oil massage with candles in Lviv. Thanks to this procedure you will get not only pleasant feelings, but also a comprehensive health effect.
This type of massage relaxes, brings back a healthy sleep, rejuvenates your body, and improves your mood. And most importantly it is curative to blood circulation. Especially it is recommended by immunologists in the autumn-winter period, as the body becomes resistant to external stimuli and thus strengthens immunity. You will get useful pleasure in the studio of art massage Deluxe by Natalia Bezvuliak.
Indications for the use of aroma oil massage with candles in Lviv
Certainly, if there are no contraindications to this procedure, it will definitely bring only benefit. However, in some cases, this therapy is especially recommended by family doctors. When is it best to use aroma oil massage with candles in Lviv?
Increased irritability and stress.
Chronic fatigue.
Bad sleep.
The first signs of skin aging.
Loss of elasticity and skin colour.
This is far from the whole list. Before the procedure, you can consult a doctor to find out how effective this massage will be for you. After that, immediately register for a session in the studio of art massage Deluxe by Natalia Bezvuliak. This is where you can get the best aroma oil massage with candles in Lviv.
A beneficial effect on your body
The most important thing you will get is a perfect mood. It will come to you within 10 minutes of the beginning of the massage, as you will be surrounded by new unique feelings.
During the massage, the candle gradually melts, filling the room with light pleasant aroma. At this moment, the melted oil is slowly rubbed into your body.
You will understand the experience level of specialists in the studio of art massage Deluxe by Natalia Bezvuliak in Lviv because of the use of a hot candle for the massage, you will not feel any discomfort. The oil does not burn because it is kept only at a temperature of 39 degrees. As a result, you will have only a pleasant feeling.
Do you probably want to feel a unique massage technique?
Aroma candle massage, the prices for which are quite affordable, is a massage using melted candle oil. These are beneficial esters that are gradually absorbed by your body through the massage. This gives you unique sensations that are combined with pleasant aromas. They will help you calm your nerves, get rid of negative thoughts and forget about the stress that Lviv residents so often suffer from.
Specialists will select special aromatic candles for you. Among them are the following:
lavender oil;
eucalyptus oil;
eucalyptus oil;
pine tree oil.
And this list is not complete, because each smell of the herb has its own unique properties that are beneficial to your body. We understand that your tastes are individual. That is why we will select the necessary candles for aroma massage oil in Lviv. We do everything for you to trust us. So why not make a small step to your health?
How to perform a massage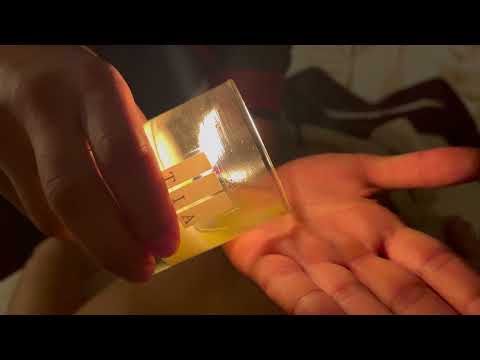 Popular questions
Deluxe by Bezvuliak Massage Centre is a place for rest and recovery. All you have to do is to phone us and arrange a visit. Here you will be welcomed by our friendly staff. You do not have to bring anything – we have every single thing to make you feel comfortable.
Of course it is worth coming earlier. This allows you to change your shoes, visit the bathroom and in the welcoming atmosphere of Deluxe by Bezvuliak, settle in for an outstanding experience and pleasure.
All massages at our Massage Centre have a revitalizing effect. If you have an individual needs or if you feel pain in certain areas that you would like to focus on – then choose either the Rehabilitation Therapy or Fantasy of the Master Massage. If you want a relaxing massage with therapeutic effects, then all the massages that we offer are specially designed for you. Give us a call and we will help you find the best option.
Pink Recovery is a two-hour full-body spa experience to maximize your relaxation at our Massage Centre. The Volcano of Emotions is a massage where you get twice the pleasure because it is performed by two masters. If you want four hands to maximize your relaxation and wellness, then Volcano of Emotions is right for you. If you simply want a taste of what a spa massage is all about, we recommend you start with a 90-minute Stone Therapy Massage, Ayurvedic Massage or Aroma massage with candle and then progress to all other massages at our Centre.
You want to sign up for a massage
Aromatic oil massage with candles?
Gift certificates
Need to greet loved ones? Or treat yourself?
The best gift for any holiday for your family and friends!
Learn more