Ayurvedic massage
Session time:
09:00 - 17:00
17:00 - 21:00
In Indian medicine, Ayurvedic massage is not just a massage, but a type of traditional treatment. In Sanskrit, "Ayur" is translated as life, and "Veda" as science, therefore the very name of the procedure speaks for itself. If you want to get rid of certain psychological problems, relieve fatigue, feel physically healthy and improve the general condition of your body – you need to visit an Ayurvedic massage in Lviv so that our specialists will help you.
Features and benefits of the procedure
The main feature of Ayurvedic massage is that there are many varieties to choose from depending on how you want to affect the body. Each of the species differs not only in technique, but also in which oils are used. Our Deluxe by Bezvuliak Massage Center offers Ayurvedic massage by Abhyanga technique.
Abhyanga – is a classic of Ayurveda massage. The procedure itself is energetic, but at the same time pleasant and relaxing. The massage is performed in four hands, synchronously. Oils are used, which include medicinal herbs. The technique is suitable for people who want to rejuvenate the skin, saturate the body with useful substances. The massage deeply affects deep tissues and releases the cells from toxic substances.
The mentioned techniques are only a small part of the practices offered by Ayurvedic massage. The cyclical nature of the procedure, the strength with which it is done, and the types – it all depends only on your individual characteristics.
The benefits of Indian treatment have a number of benefits that have a positive effect on your health:
the consequences of stressful situations are eliminated;
deep relaxation during the procedure;
due to the elimination of toxins, the body is cleansed;
improves blood circulation
a lymphatic drainage effect is felt;
the heart rate and breathing are leveled;
blood pressure normalizes and headaches disappear
weight decreases;
improves immunity;
muscle spasms and joint pain are eliminated.
First of all, Ayurveda massage is a healing procedure that awakens vital energy and restores cell regeneration, as a result of which your body rejuvenates. In just a few sessions, you will already feel improvements: you will sleep soundly, feel a surge of vitality, forget about osteochondrosis and migraines.
Who can get massage, and to whom is it contraindicated?
The great benefits of massage and various techniques do their best to give every person a healthier. However, there are a number of reasons why you just need to visit a specialist.
Depression and persistent apathy.
Bad sleep.
Cardiovascular insufficiency.
Weak immunity.
Joint problems.
Chronic migraines.
Ayurveda massage has a positive effect on a person, but if you are pregnant or have critical days, you should refuse the procedure.
Also, categorically do massage in the event of:
all colds and infectious diseases when the body is weakened;
any type of oncology;
allergic reactions to oils and medicinal herbs (and although hypoallergenic agents are used in our salon, it is worth clarifying this point with the master)
acute form of skin diseases;
digestive problems;
fever and high temperature.
In situations where you are not sure what to attend the procedure, consult a doctor who will advise on this matter. And if he agrees to have a massage, then welcome to our salon, where a specialist will select a technique especially for you. After the first session, you will feel better.
How to perform a massage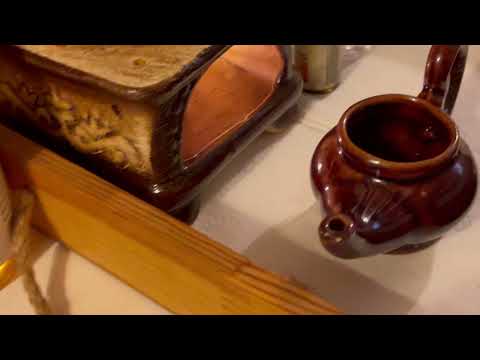 Popular questions
The procedure is performed in a specific sequence, starting from the head and ending with the feet. During the massage, the specialist presses on biologically active points (the same pressure goes to each point, which continues for a minute). Sometimes the pressure can be painful, but after the pain it will immediately feel better.
There is no point in visiting Ayurvedic massage in Lviv only once, because it will not give the desired result. It is best to take a massage course, which looks like this: 3 weeks, three sessions per week, 2 weeks, two sessions per week and once in the final one per week. The most important thing in the course is not to cut it off abruptly. It is necessary to reduce the number of sessions gradually.
During the procedure, the master uses a large number of oils, each of which is selected individually, depending on your problem. The oil is mixed from several components of medicinal herbs. Note that it is worth taking a shower and washing your hair after the massage, as you will be in oil.
Of course, there is no special program focused specifically on losing weight. However, there are techniques in the process of which the body is freed from toxins and tunes in to the correct rhythm of work, because of which it deprives itself of excess weight.
You want to sign up for a massage
Ayurvedic massage?
Gift certificates
Need to greet loved ones? Or treat yourself?
The best gift for any holiday for your family and friends!
Learn more