Body peeling
Session time:
09:00 - 17:00
17:00 - 21:00
Massage details:
What do people pay attention to firstly when they meet you?Probably you think of clothes. It's much more interesting to your interlocutor to inspect your skin to assess your health. Body peeling in Lviv will allow you to get qualitative care of your skin that won't be gone unnoticed by other people. After all, you want to look incomparably anytime, isn't it?
The main thing is that you will get beauty and health from such a service. Don't you want to do this every day, using cosmetics, keeping diets and doing sports? Body peeling in Lviv is a professional care of your skin, because you deserve it. And the studio  Deluxe by Natalia Bezvuliak would be a great help for you.
Why is body peeling in Lviv so popular?
The main reason is that this procedure is performed not only in beauty salons, but it can often be found in beauty shops. That is, this service:
Is widespread;
Possesses a positive effect on health;
Can be used even at home.
However, dermatologists and cosmetologists are convinced that illiterate body peeling at home creates a huge risk to health. Therefore, it is recommended to consult a specialist.
In the studio  Deluxe by Natalia Bezvuliak you will be safe. For you, body peeling, the comments hereon you will read on our website, will be conducted by experts with considerable experience in this field. We will take care of your health.
How is body peeling conducted in Lviv?
The procedure begins with a scrub that is applied to the body, which removes the dead skin particle. This accelerates the process of regeneration of the epithelium and soon a new and young skin appears instead of the old skin.
A special scrub that contains nutrients is used in the studio of art massage Deluxe by Natalia Bezvuliak. This makes it possible to make the body peeling procedure in Lviv the most beneficial for health. As a result, the skin:
becomes elastic;
is filled with nutrients;
is cleansed;
is moisturized.
When is it better to refrain from peeling?
There are health risks in the case of blood diseases or in case of dermatological ailments. Also, the risk list can be added with:
Pregnancy;
Malignant or benign tumor;
Recovery period after surgery.
Surely, this is not a complete list. Everything depends on the individual characteristics of each person. That is why it is so important to consult a physician before conducting the procedure.
If you do not have contraindications, body peeling in Lviv will bring you maximum health and benefit. It will help cleanse the skin, improve and rejuvenate it. After clearing the pores, you will immediately begin to feel better as the metabolism improves. Do you want to be healthy?
The main types of peeling:
Superficial
Medium
Deep
In order you could determine the optimal type of procedure, we will necessarily provide a comprehensive consultation. The choice of the right type of peeling will depend on the current skin condition. Also, the expert's decision will be influenced by the period of the year the procedure will be conducted. Therefore, it is so important to consult with a specialist before peeling the body in Lviv.
How to perform a massage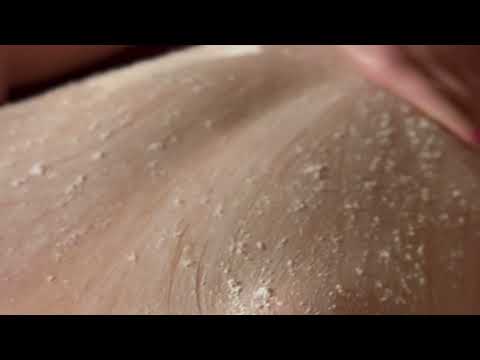 Popular questions
Deluxe by Bezvuliak Massage Centre is a place for rest and recovery. All you have to do is to phone us and arrange a visit. Here you will be welcomed by our friendly staff. You do not have to bring anything – we have every single thing to make you feel comfortable.
Of course it is worth coming earlier. This allows you to change your shoes, visit the bathroom and in the welcoming atmosphere of Deluxe by Bezvuliak, settle in for an outstanding experience and pleasure.
All massages at our Massage Centre have a revitalizing effect. If you have an individual needs or if you feel pain in certain areas that you would like to focus on – then choose either the Rehabilitation Therapy or Fantasy of the Master Massage. If you want a relaxing massage with therapeutic effects, then all the massages that we offer are specially designed for you. Give us a call and we will help you find the best option.
Pink Recovery is a two-hour full-body spa experience to maximize your relaxation at our Massage Centre. The Volcano of Emotions is a massage where you get twice the pleasure because it is performed by two masters. If you want four hands to maximize your relaxation and wellness, then Volcano of Emotions is right for you. If you simply want a taste of what a spa massage is all about, we recommend you start with a 90-minute Stone Therapy Massage, Ayurvedic Massage or Aroma massage with candle and then progress to all other massages at our Centre.
You want to sign up for a massage
Body peeling?
Gift certificates
Need to greet loved ones? Or treat yourself?
The best gift for any holiday for your family and friends!
Learn more