Hawaiian massage Lomi Lomi Nui
Session time:
09:00 - 17:00
17:00 - 21:00
Massage details:
Are you worried about superfluous thoughts? For this reason, dream deteriorates, spirit fades and even health problems appear. You can get rid of these problems if you order Lomi Lomi massage in Lviv. The uniqueness of this session in an enormous relaxing effect, through which you will return a healthy dream, fill your mood and restore the vital balance of energy.
All this benefit you can get in the studio of massage art Deluxe by Natalia Bezvuliak. The experienced masseur will work with you, who will be able to process your muscles thoroughly and help you get rid of the negative.
Comprehensive relaxation, health and immunity promotion, as well as a very pleasant feelings of the session. There are quite great virtues to visit us.
What makes Lomi Lomi massage unique?
To perform a unique Hawaiian technique, the masseur needs to be very professional. Not every expert will be able to cope with such a task, because the technique is too complicated. Not only in Ukraine, but also throughout Europe, there are quite a few specialists who are able to do Hawaiian massage, the comments hereon you can find on our website.
Now you have the opportunity to enjoy this session in Lviv. In the studio of massage art Deluxe by Natalia Bezvliak, we will do our best to make sure you can relax, get incredible pleasure and forget about superfluous thoughts for a long time. Our masters have perfectly studied the technique of this ancient massage.
The technique of Lomi Lomi massage in Lviv is very different from ordinary massages. This session is aimed primarily at cleansing and rebooting a person. During the massage, various techniques are used that provide maximum relaxation to your body.
Who needs to use Lomi Lomi massage?
Certainly, this unique technique will help you to improve your body significantly, strengthen your immunity and become much happier. In some situations, the benefits of it will be much greater. What is the benefit of Lomi Lomi massage in Lviv?
It will eliminate stress or depression.
It will help to restore the vitality.
It saturates the body with oxygen, keeping blood flowing.
Relieves internal or external blocks.
Morally unloads.
Getting a huge charge of positive emotions.
Improvement of the musculoskeletal system.
A healthy sleep will come to you, you will be able to rejuvenate both externally and internally, as well as gain strength. You will immediately feel comfortable breathing, a lot of new opportunities will appear, immunity will strengthen and you will receive a lot of positive emotions.
Contraindications for Hawaiian massage
Your health is very important to us, so if you have contraindications, we recommend you to consult with your doctor. It' best to talk to a physician before doing Lomi Lomi massage in Lviv in the following situations:
Poisoning:
Infectious diseases;
Oncology;
Violation of the lymphatic system;
Open and closed fractures of the bone;
Stomach ulcer;
Wounds and ulcus on the skin.
Be sure to consult us so we can help you find the best conditions for the session. Given the specifics of your health, we will be able to do Lomi Lomi massage, which prices will surprise you due to its availability, which is most beneficial for your physical condition.
How to perform a massage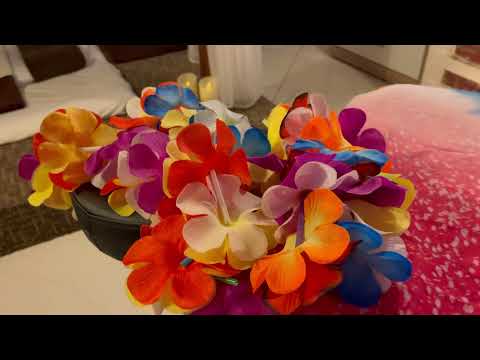 Popular questions
Pink Recovery is a two-hour full-body spa experience to maximize your relaxation at our Massage Centre. The Volcano of Emotions is a massage where you get twice the pleasure because it is performed by two masters. If you want four hands to maximize your relaxation and wellness, then Volcano of Emotions is right for you. If you simply want a taste of what a spa massage is all about, we recommend you start with a 90-minute Stone Therapy Massage, Ayurvedic Massage or Aroma massage with candle and then progress to all other massages at our Centre.
Deluxe by Bezvuliak Massage Centre is a place for rest and recovery. All you have to do is to phone us and arrange a visit. Here you will be welcomed by our friendly staff. You do not have to bring anything – we have every single thing to make you feel comfortable.
Of course it is worth coming earlier. This allows you to change your shoes, visit the bathroom and in the welcoming atmosphere of Deluxe by Bezvuliak, settle in for an outstanding experience and pleasure.
All massages at our Massage Centre have a revitalizing effect. If you have an individual needs or if you feel pain in certain areas that you would like to focus on – then choose either the Rehabilitation Therapy or Fantasy of the Master Massage. If you want a relaxing massage with therapeutic effects, then all the massages that we offer are specially designed for you. Give us a call and we will help you find the best option.
You want to sign up for a massage
Hawaiian massage Lomi Lomi Nui?
Gift certificates
Need to greet loved ones? Or treat yourself?
The best gift for any holiday for your family and friends!
Learn more