Pink recovery
Session time:
09:00 - 17:00
17:00 - 21:00
How is the SPA complex "Rose Restoration"
The "Rose Retreat" Spa Treatment is a real Wow effect from the moment you cross the threshold of the massage room at the Deluxe by Bezvuliak Massage Center and until the last minute of your stay in our Massage Center.
The room at Deluxe by Bezvuliak will be decorated with fresh rose petals, many small candles will be lit around, and relaxing romantic vibes will help you relax and recover, relieve stress and fatigue without leaving the city.
The Rose Retreat massage includes a combination of a SPA ritual for feet, where you can feel like a real king or queen, body peeling, and after a thorough cleansing of the body – a deep unforgettable relaxing massage of the whole body.
What is the result of the SPA complex "Rose Restoration"?
Deep relaxation during the spa ritual for feet with rose petals and professional German cosmetics for foot care.
Detoxification of the skin and cleansing of dead cells through careful peeling of the whole body,
Professional body massage based on a rose oil,
Maximum hydration of your skin and relaxation from the aromas of a quality product.
Massaging the neck and head at the end of the massage to relieve all the accumulated anxiety and stress is the cherry on the cake.
Relieve all unnecessary, physical and emotional stress, improve your mood, recharge with positivity and lightness.
Discover a new, healthy option for recovery and unrealistic relaxation for the soul at the Deluxe by Bezvuliak Massage Center.
After the Rose Retreat massage, our Massage Center will become your place of energy, where you will want to invite your near and dear people, or just repeat this incredible spa treatment complex again.
Make yourself a holiday – visit our Massage Center and try the wonderful SPA treatment "Rose Retreat", or buy as a gift.
Massage details:
The total duration of the SPA treatment "Rose Retreat" is 120 minutes. You can get a massage during the day (from 09:00 to 17:00) or in the evening (from 17:00 to 21:00).
We have a discount during daytime hours 09:00 – 17:00.
It is important that you stay healthy. For this reason we warn about contraindications to the "Rose Retreat" massage:
Purulent disease.
Inflammatory processes (of any localization).
Tumors (benign or malignant).
Bleeding, menstruation.
Mental diseases with excessive anxiety.
Allergies.
In any case, before getting a massage in Lviv, consult a specialist of the Deluxe by Bezvuliak Massage Center. This will allow you to choose the perfect treatment that will fit your health conditions.
If you have no contraindications, and have the desire to heave a body massage in Lviv, we look forward to seeing you in the heart of the city.
For more details about the massage: call our specialists to get advised in detail.
How to perform a massage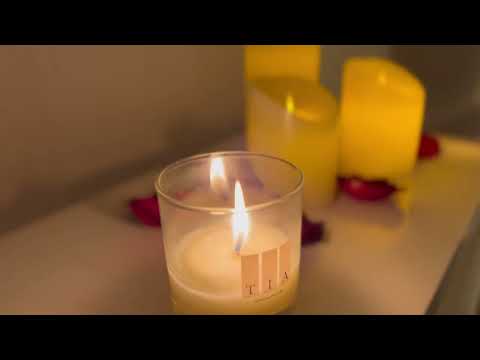 Popular questions
Deluxe by Bezvuliak Massage Centre is a place for rest and recovery. All you have to do is to phone us and arrange a visit. Here you will be welcomed by our friendly staff. You do not have to bring anything – we have every single thing to make you feel comfortable.
Of course it is worth coming earlier. This allows you to change your shoes, visit the bathroom and in the welcoming atmosphere of Deluxe by Bezvuliak, settle in for an outstanding experience and pleasure.
All massages at our Massage Centre have a revitalizing effect. If you have an individual needs or if you feel pain in certain areas that you would like to focus on – then choose either the Rehabilitation Therapy or Fantasy of the Master Massage. If you want a relaxing massage with therapeutic effects, then all the massages that we offer are specially designed for you. Give us a call and we will help you find the best option.
Pink Recovery is a two-hour full-body spa experience to maximize your relaxation at our Massage Centre. The Volcano of Emotions is a massage where you get twice the pleasure because it is performed by two masters. If you want four hands to maximize your relaxation and wellness, then Volcano of Emotions is right for you. If you simply want a taste of what a spa massage is all about, we recommend you start with a 90-minute Stone Therapy Massage, Ayurvedic Massage or Aroma massage with candle and then progress to all other massages at our Centre.
You want to sign up for a massage
Pink recovery?
Gift certificates
Need to greet loved ones? Or treat yourself?
The best gift for any holiday for your family and friends!
Learn more