Stone therapy
Session time:
09:00 - 17:00
17:00 - 21:00
Cost:
1150
1400
1600
1900
2200
2700
Massage details:
What is Stone Therapy? Stone therapy is a relatively young form of massage that arose in America and quickly gained popularity in Europe. This massage is a great way to relax and gain new feelings. Stone therapy, which is performed at the Massage Art Studio Deluxe by Bezvuliak, is a hot stone massage that slowly warms the human body, conveying its medicinal properties, expanding the pores of the skin, rejuvenating and energizing. This type of massage is ideal in the cold season, when there is so little light and heat. It has a healing and rejuvenating effect, and the result of such a stone massage you can see immediately.
Technique of hot stones massage in Lviv?
First, the stones are heated in a special device to the optimal temperature (it is different for each customer, so here is important, first of all, your comfort – stones do not have a stove and should not be cold). Then the master begins to massage himself with stones, slowly massaging the human body.
Spa-therapy therapy is a very exotic massage that is performed using special stones. For this procedure, cold, hot, or combined stones (hot and cold alternate use) may be used. In the Studio of Massage Art Deluxe by Bezvuliak perform hot stone massage, and the effect of such massage is truly miraculous. Different stones are used for massage: it may be balsam, marble or volcanic rocks. Most often use the latter, because such stones are best kept warm and slowly transmit it to man. It is this effect of slow heat transfer and creates an incredible atmosphere – the human body is gradually warming up and relaxing.
Features and benefits of stone therapy
Stone therapy is a unique procedure that has no analogues. Compared to other types of massage, which has a temperature effect on the body, this massage has a number of undeniable advantages:
the ability to achieve local metered overheating or cooling, which will solve specific problems in individual areas;
lack of general overheating or cooling, because normal humidity during stone therapy of the back makes it possible to reduce the load on the respiratory and cardiovascular systems (due to which the age of clients who
can be treated for treatment increases)
is the only method of contrast action that does not require special equipment, specially equipped rooms, etc.
It is worth noting the fact that in today's cosmetology field, it is this type of massage that combines important factors:
Reflex action on the body, due to pressure on biologically active points in a certain sequence.
The thermal action has a profound effect.
The fabrics are kneaded mechanically.
When the stones are tapped, a deep vibration massage takes place.
You are influenced by the very energy of a natural stone.
How to perform a massage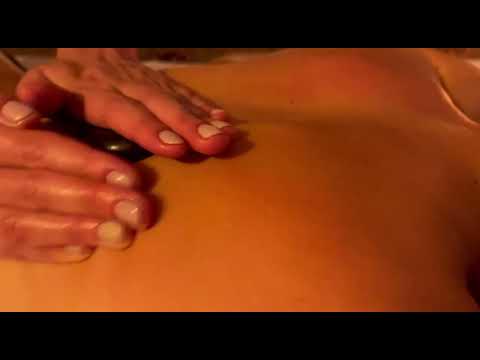 Popular questions
Deluxe by Bezvuliak Massage Centre is a place for rest and recovery. All you have to do is to phone us and arrange a visit. Here you will be welcomed by our friendly staff. You do not have to bring anything – we have every single thing to make you feel comfortable.
Of course it is worth coming earlier. This allows you to change your shoes, visit the bathroom and in the welcoming atmosphere of Deluxe by Bezvuliak, settle in for an outstanding experience and pleasure.
All massages at our Massage Centre have a revitalizing effect. If you have an individual needs or if you feel pain in certain areas that you would like to focus on – then choose either the Rehabilitation Therapy or Fantasy of the Master Massage. If you want a relaxing massage with therapeutic effects, then all the massages that we offer are specially designed for you. Give us a call and we will help you find the best option.
Pink Recovery is a two-hour full-body spa experience to maximize your relaxation at our Massage Centre. The Volcano of Emotions is a massage where you get twice the pleasure because it is performed by two masters. If you want four hands to maximize your relaxation and wellness, then Volcano of Emotions is right for you. If you simply want a taste of what a spa massage is all about, we recommend you start with a 90-minute Stone Therapy Massage, Ayurvedic Massage or Aroma massage with candle and then progress to all other massages at our Centre.
You want to sign up for a massage
Stone therapy?
Gift certificates
Need to greet loved ones? Or treat yourself?
The best gift for any holiday for your family and friends!
Learn more